Even though only half of business websites are mobile friendly, Google is already raising the bar on what mobile friendly means.
If you've surfed the web on your phone, you've no doubt run across mobile un-friendly websites that simply zoom out until the page fits on your screen. This of course makes the text so small as to be unreadable. A mobile friendly site on the other hand is designed to either present a separate page that was created for smaller screen sizes, or it is "responsive" and adjusts seamlessly for any display size. With over 50% of searches occurring on mobile phones, businesses that are stuck with zooming sites face stiff penalties, both in Google, and in user satisfaction.
Over half of users won't recommend a website that isn't mobile optimized.
Even among sites that are phone friendly, there is a growing speed divide. For example, the average load time for pages on smartphones has crept up to 4.5 seconds over the last few years, as websites get more complex and interactive. If that's your website, here's the bad news: for every second of load time, you lose visitors.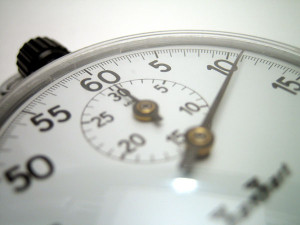 40% of users will abandon your site if it takes more than 3 seconds to load.
Google has noticed users' taste for speed, and is quickly pushing fast sites higher up the rankings. Google has even spearheaded a new technology solution called Accelerated Mobile Pages (AMP). The goal is to have super fast mobile pages that load in 1 second or less. AMP pages are specially coded and submitted to Google, which keeps a copy on their servers to enable the fastest load times possible.
Once more sites AMP up their page speeds, users will never look back. Are you stuck in the slow lane? Contact us today and see how we can help.
See full study (opens a new window)