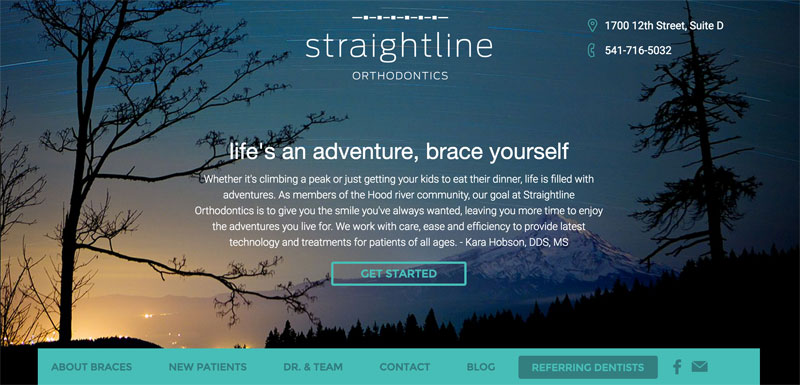 When Dr. Kara Hobson decided to open a new orthodontics practice in her home town of Hood River, she wanted a standout website. Every town has its own personality, and we knew from our previous work in the area that Hood River is a very tight knit community that values the outdoors.
The competition has been the only game in town for a long time, and we knew we would have to reflect the sense of community on the website to gain traction. Good photography was imperative. The homepage features a beautiful night shot of Mt. Hood and Hood River licensed from a local photographer, and a shot of Dr. Hobson mountain biking firmly reflects her connection with the outdoor sports crowd.
For the rest of the site, shots of the modern office and the local coffee shop rounded out the at-home feel. Sponsoring the Kids Triathlon was a no brainer for the Straightline Orthodontics team, and was the first post up on the blog. We know Dr. Hobson extends the at-home feel into her work as well. We're excited to see her practice launch!