Installing an email signature in Gmail is easy! First, navigate to the webpage where your signature is hosted, then hit
CNTL + A
to select everything. Then hit
CNTL + C
to copy everything.
Open Gmail and click the gear icon, then select "Settings"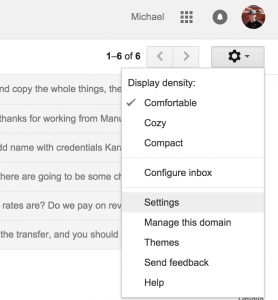 Scroll down to "Signature"

hit
CNTL + V
to paste in the signature.  Check the box just below, and you're all set. Now when you create a new email, your shiny new signature will be at the bottom!